In the world of motorsport, especially Formula One, milliseconds matter. F1 teams spend millions upon millions to shave a few tenths of a second at any given racetrack. Sometimes, certain individuals or whole squads try to gain an advantage through nefarious means. Let's take a look at some of the largest cases of cheating in Formula 1.
"Water-cooled" Brakes
Williams and Brabham were yet to make the switch to turbocharged engines in 1982. This meant they were somewhat down on power compared to the likes of Ferrari and Renault.
Acceleration is mainly governed by power, and crucially, weight as well. The Brabham and Williams cars tried to get away with significantly lighter cars by topping up various tanks with water for pre-race inspection.
This water would be squirted out towards the brake pads within the first few laps, under the guise of water-cooling for the brakes.
The vehicles would spend the rest of the race down on mass for a generous speed increase before being topped up again for post-race inspection. This meant that at each bout of scrutineering, the cars would comply with the minimum weight requirement.
Eventually, the FIA caught on to this blatant illegality after Nelson Piquet and Keke Rosberg for Brabham and Williams respectively came 1st and 2nd in Brazil. The teams were disqualified from that day's results.
Tyrrell in 1984
Non-turbo cars were struggling on sheer grunt compared to their turbo counterparts in 1984. So much so that one of the naturally-aspirated teams came up with a plan to allow their cars to run much lighter for most of the race.
Two years earlier, the governing bodies had outlawed post-race addition of ballast (due to Brabham and Williams' shenanigans). So Tyrrell got around this by adding a mixture of water and lead shot during their final pitstops instead!
Furthermore, the fluids that were added contained aromatic compounds such as benzene, which gave their engines a tremendous boost.
The latter infringement is actually what first caught the attention of the FIA, as they counted this as mid-race refuelling (also banned). Tyrrell's full results for 1984, as well as that of their drivers were removed entirely.
Schumi's Deliberate Crashes
Michael Schumacher was a fierce competitor at heart. He would therefore do anything in the pursuit of victory. He proved as much a few times too many in his career, as he sought to derail his opponents' races so that he could keep a foothold in the standings.
Vs. Damon Hill (1994)
Believe it or not, Michael wasn't punished for this one. At the season finale at Adelaide, Schumacher was a single point ahead of rival Damon Hill in the championship.
Hill was closing on the German and made his move on lap 35, on the inside at turn 6. Seeing this, Schumacher basically turned in on hill and ended both of their races right there and then.
As neither driver scored any points, Michael retained his slim advantage in the championship to win the drivers' title.
The FIA deemed it to be a "racing incident", and Williams decided not to protest this decision as they were still reeling from the loss of Ayrton Senna earlier in the year.
Vs. Jacques Villeneuve (1997)
Schumacher would finally be held accountable for his devilish actions three years later under eerily similar circumstances.
Once again, Michael was a point ahead of his nearest competitor, this time being Williams driver Jacques Villeneuve.
The Canadian made a bold overtaking manoeuvre at Dry Sac, which Schumacher immediately realised would result in him losing the title.
He swerved aggressively into Villeneuve's sidepod, but only managed to damage his own Ferrari. Villeneuve's Williams continued on to take third place and with it, the Drivers' Championship.
The FIA didn't take kindly to Michael's race craft, and excluded him entirely from the 1997 standings.
Monaco Qualifying (2006)
A decade in his final year for Ferrari, Schumacher inadvertently made sure we wouldn't forget his somewhat wicked ways.
After setting the fastest lap in qualifying, he pretended to lose control of his car momentarily and parked his Ferrari on the track in such a way that everyone else had to abort their fast laps.
Renault's Fernando Alonso was on course to beat Schumacher's time but was unable to complete the lap. The FIA found evidence enough to state that Michael crashed deliberately to gain an advantage on Alonso, as the two were fighting for the title.
Subsequently, Michael was relegated to the back of the grid come race day.
Schell's Shortcut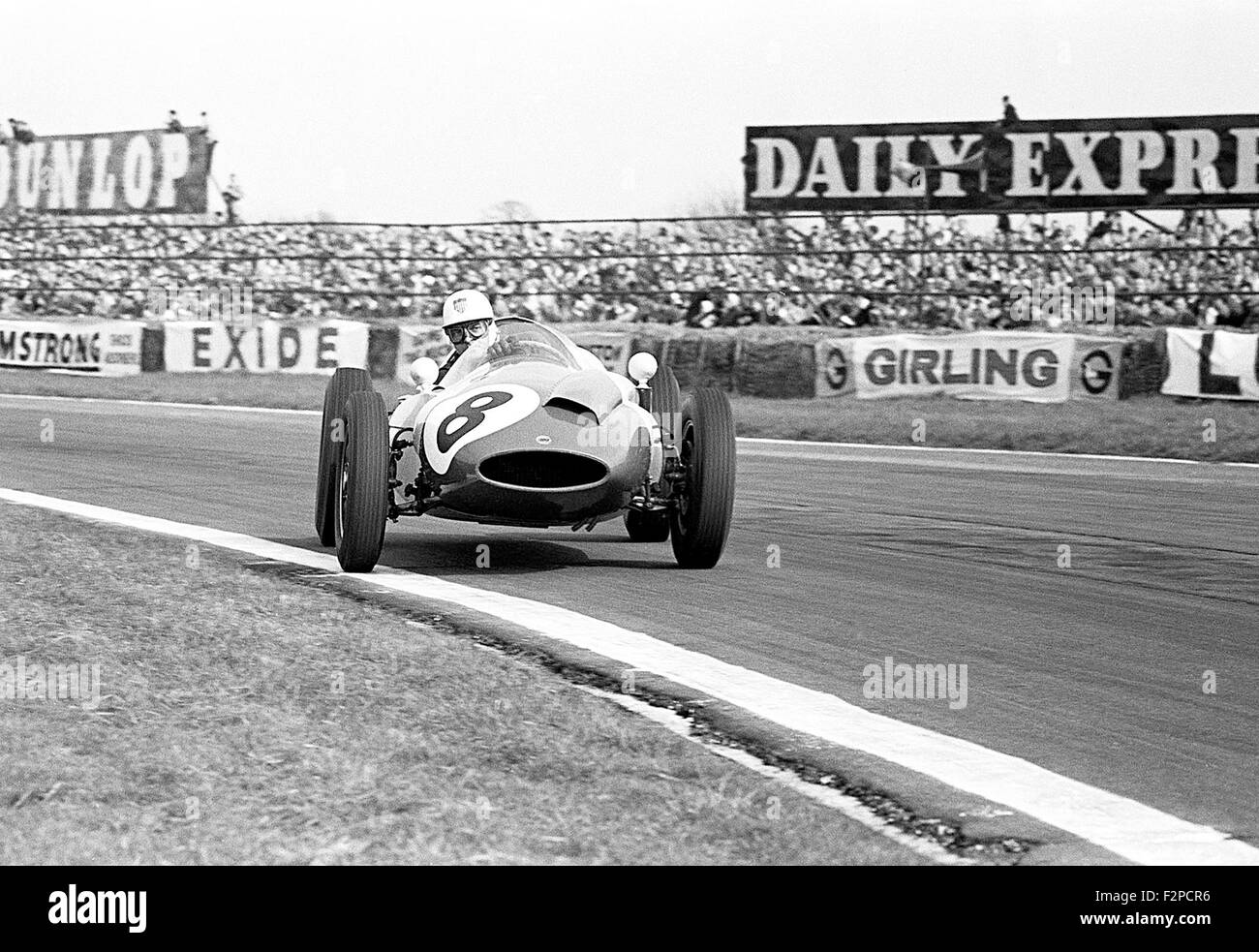 Back in the fifties, they didn't have all the telemetry and video cameras that are in use in the modern day. Harry Schell, driving for Cooper in the final event of the 1959 campaign, decided to exploit this fact.
Knowing he couldn't compete with the Ferraris on pure pace, Schell took a shortcut on the circuit and left out an entire straight at the Sebring International Raceway.
To not raise too much suspicion, he took the shortcut very slowly, saving only 6 seconds off his previous best time. A 3:05.2 was enough for third place.
Ferrari were immediately distrustful of Schell's sudden improvement, but organisers allowed him to start the race from the front row.
Harry's illegal move was only discovered at the end of the race. He had retired on the 6th lap with a mechanical issue and made his ingenious plan known to the world straight away!
Spygate
This is a big one. Ferrari's chief mechanic in 2007, Nigel Stepney, was suspended by the Italian team after it was found that he had passed on 800 pages worth of technical knowledge onto McLaren's chief designer Mike Coughlan.
Weirdly enough, the person who found out this cheating was none other than the photocopier dude tasked with printing out all the secret documents.
Word got out, and the FIA fined McLaren 100 millions dollars (the largest fine in F1 ever), as well as disqualifying the Woking outfit from the championship.
This was despite the secrets never being implemented on the McLaren car at all. But just the action of obtaining the files was cheating enough in the eyes of the governing bodies.
Crashgate
Renault were looking mighty fast towards the end of the 2008 season. They were looking to salvage as many points as possible following an underwhelming first half of the year.
But at Singapore, Fernando Alonso's qualifying was curtailed and he wound up 15th on the grid. On a street circuit like Singapore, it would be difficult to get a top result from such a position.
That is unless someone crashes near the pitlane soon after you've pitted yourself, thereby closing the pitlane and allowing you to make easy overtakes.
Sounds incredibly unlikely, right? But that is exactly what happened. Alonso's teammate Nelson Piquet Jr. clouted the barriers at turn 17, thus bringing out the safety car. This allowed the Renault driver to dart his way up to first place, where he remained to the chequered flag.
Piquet Jr. was unceremoniously fired sometime later, halfway through the following season. Bitter about his dismissal, Piquet Jr. told the media and the FIA that he was ordered by Renault bosses to crash his car on purpose to benefit Alonso.
Both Pat Symonds and Flavio Briatore received bans from the sport for their part in this so-called "Crashgate"
For more updates on the website and extra info, follow our Instagram @thef1scoop, Facebook @FOne Scoop and Twitter @F1 Scoop.