Introduction
Can a woman be a Formula 1 driver? Well in short, yes. There is nothing stopping a female from reaching the top echelon of open-wheel motorsport. However, there are several challenges and obstacles that a woman must overcome to get into F1. In this article we will explore these issues, as well as look at what is being done to address them.
A Lack of Representation
Whenever a woman appears to be in the running for an F1 seat, getting past the test driver role appears to be an almost insurmountable task. There have been numerous female racers assigned to this role: Katherine Legge for Minardi in 2005 and Maria de Villota in 2012 for Marussia are just a few examples.
For female racing fans around the globe, seeing drivers of the same sex fail to climb over that final hurdle must be quite demoralising. It is doing nothing to help persuade more women to take part in motor racing. We see very few girls taking up karting in the first place for this very reason. Since only a handful out of thousands of karting drivers actually get into F1 regardless of gender, we are not going to see a female in Formula One any time soon if matters stay the same.
This representation drawback is being helped somewhat by the introduction of the W-Series. The first season was in 2019, and the field consists entirely of women.
Opinion on the series is split, even within the female racing community. The obvious advantage is that with a grid of only women, any girl watching will begin to believe that with enough dedication and hard work, they can be there too. Furthermore, no funding is required to get a race seat in the competition, so the barrier of funding is effectively removed. On the other hand, some argue that the clear separation of males and females in open-wheel racing is more of a hindrance than a benefit. It could be making young girls think that they are unable to compete amongst men.
The last time a woman driver took part in an F1 race event was almost thirty years ago. Giovanna Amati failed to qualify for the three races she entered, but at least we had a bright female face that kids could look up to and hope to be in the same place as one day. Nowadays without a female figure in F1, it is difficult for girls to see themselves in the shoes of an F1 driver.
Funding
It is no secret that you need to amass a lot of money to get into Formula 1. Even those who started with very little (e.g. Lewis Hamilton) are eventually sponsored and forge their way through to Formula 1 that way.
It is also no secret that women are paid a whole lot less than their male counterparts, especially when it comes to sports. While I couldn't find any statistics or studies, if you have 2 equally competitive pilots of opposite biological sex, sponsorship money will most likely go to the male.
It is hard for the investor to imagine a female appearing on the top step of the podium in an F1 race because, well, it hasn't happened yet! The backer will want a quick and assured return on their investment. Unfortunately, this is just too unlikely for a woman given all the aforementioned factors standing in her way in the current sociological climate.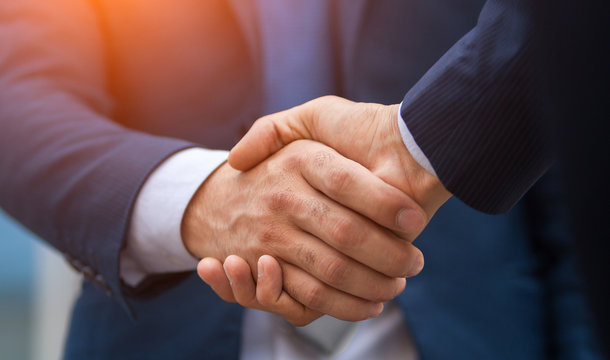 Female F1 Pilots of Yesteryear
The current crop of little racers will have to look back in time for inspiration. There are some truly influential F1 pilots who were coincidentally also female. Let's take a look at some of them!
Maria Teresa de Fillipis
Hailing from the beautiful country of Italy, de Filippis was the first woman in Formula 1. This was in the late 1950s, when most men had the firm belief that women belonged to the kitchen. She competed in 5 GPs between 1958 and 1959, but was not able to participate in more due to the incessant patriarchy of the time.
She was cruelly denied entry at the 1958 French Grand Prix after the race director disallowed her from racing. In an interview in 2006, Maria recalled that the Frenchman told her that "the only helmet a woman should wear is the one at the hairdresser's". Nevertheless, such poppycock was water off a duck's back for de Filippis, and she unquestionably parted the waters for more female F1 drivers who appeared later down the line.
Lella Lombardi
Maria Grazia Lombardi, affectionately known as "Lella" by her peers, is the only woman so far who has managed to score points in Formula One. This was at the 1975 Spanish Grand Prix, which was stopped after only 29 laps when spectators were killed following a crash by Embassy Hill's Rolf Stommelen.
Lombardi was running in sixth place at this point, and was thus awarded with half a point. Along with Maria Teresa de Filippis, she is one of only 2 women to partake in a Sunday race.
Desire Wilson
Wilson of South Africa is arguably the fastest female F1 driver mentioned in this article. She won a race in an F1 car, but it was part of the British F1 Championship rather than in the official Formula 1 calendar.
This obviously impressed many, and she was given a singular opportunity in the real deal at the 1980 British GP, but failed to qualify in inferior machinery. This is a shame as she had beaten other drivers who later got into F1, such as Kevin Cogan and Eliseo Salazar at various races.
Susie Wolff
The last woman to take part in Formula 1 in any capacity, Susie Wolff impressed in the formulae with a flurry of podiums to her name. She jumped ship to DTM for several years before being picked up by Williams as development driver in 2012. She drove at free practice sessions for Williams in 2014 and 2015.
Her efforts to persuade more women to participate in motorsport goes beyond the track however. Wolff is now trying to entice more women to take up racing with the Dare To Be Different scheme, inviting school girls to racing events and to drive karts.
She is the wife of Mercedes Team Principal Toto Wolff.
What The Future Holds
There are some unquestionable female talents out there right this very moment, hungry as ever to prove that they have what it takes. Jamie Chadwick is definitely one of these up-and-coming stars.
She has been right up the sharp end of the field in every discipline she has raced in thus far. Chadwick has won both instalments of the W Series as well as the GT4 class of the British GT Championship.
For the past couple of years she has been the development driver for Williams. Hopefully she will get the golden opportunity to drive a Formula 1 machine sooner rather than later.
Another rising star has to be Juju Noda. For any die-hard F1 fans out there, such a name may ring a bell. She is actually the daughter of former F1 pilot Hideki Noda, who drove a trio of races for Larrousse back in 1994.
At just 15 years of age, Juju is already competing in open-wheelers. She most recently raced in the 2021 Danish F4 Championship, finishing 7th out of 19 drivers and getting 4 podiums along the way.
Noda is an qualifying queen; taking pole in every event of the 2020 season confirms as such. Juju just needs to improve her race pace as she tends to drop down the order on race day. Then she will undoubtedly climb up the racing ladder.
I'm sure there are more female up-and-comers I could have put on this list. If you have any suggestions, feel free to drop them in the comments!
For more updates on the website and extra info, follow our Instagram @thef1scoop, Facebook @FOne Scoop and Twitter @F1 Scoop.