What constitutes a great F1 racetrack? Well, there are two ways to look at this. The perspectives of the driver and spectator for an engaging and fun circuit differ slightly. Let's have a look at the key aspects that racing venues should have in order to be considered as one of the best.
Drivers' Perspective:
Elevation Changes: This adds an air of excitement for the driver, as not only are they thrown about from side to side, they are also jostled up and down as the car dips and rises above crests. Furthermore, the pilot may be able to see parts of the racetrack above and/or below them as they make their way around, which is sure to get the adrenaline pumping!
Long Straights with Hard Braking Zones: A high speed section followed by a slow corner, for example a hairpin, provides a great opportunity for overtaking. What is racing without a storming charge through the field? Not a single driver enjoys being stuck behind a significantly slower competitor for all too long.
Fast, Sweeping Corners: Formula One is an extreme sport, so drivers like being pushed to the limit physically. Long corners taken at immense speeds produce huge Gs which take a toll on the drivers' over a lengthy period of time.
Spectators' Perspective:
Geographic Location: Would you rather be sat in the pouring rain with freezing temperatures, or bask in the warm sunlight as the smell of high octane fuel wafts up your nose, cars zooming across your eyeline at top speeds? Most people would choose the latter…
Venue: The quality of infrastructure, levels of safety and hospitality all add up in making the experience a comfortable one for spectators.
Overtaking Opportunities: Spectators also want to see as many overtakes as possible. They aren't there to watch a procession of cars following one another for hours upon end.
Given all this, here is my personal selection of 10 racetracks which Formula 1 has visited at least once in the past 20 years!
10. Shanghai International Circuit
You will see quite a few Hermann Tilke-designed tracks on this list, which won't be to everyone's liking I'm sure. Mind you he has made some truly awful circuits (we're looking at you, Yas Marina!), but has also designed some real showstoppers.
Take Shanghai, for instance. F1 hasn't been there since 2019, and has been missed by many fans in the last few years. Luckily, it is expected to return to the calendar in 2023.
Pros:
A 1.2 kilometre long straight means that Shanghai has typically produced the highest number of overtakes of any racetrack in recent years (in the F1 calendar). It helps that it is immediately followed by a hairpin corner
Turns 7 and 8 are high speed sweepers, exciting to both the spectators watching and the drivers muscling their beasts through the section
Cons:
No noticeable elevation changes
The track is located in an industrial area. Pollution levels are very high and the surrounding scenery is far from pleasing to the eye
9. Buddh International Circuit
Fans and drivers alike were sceptical about having a round in India. Although there were two Indian drivers on the grid when the teams showed up at Buddh for the the first time in 2011, F1 as a sport was far from popular in the 2nd most populous country in the world.
But all doubts were immediately dashed as soon as the racers hit the circuit. Lewis Hamilton famously stated after just a handful of laps that he had an absolute blast, comparing the track to none other than Spa-Francorchamps.
It's been almost 10 years since Formula 1 last turned up in India, and unfortunately we are unlikely to see another F1 race there any time soon.
Pros:
The hills of Uttar Pradesh means the track is full of elevation changes
The banked section taking up turns 10 through 12 allows the drivers to carry faintly believable speeds
Cons:
The circuit was marred with poor infrastructure from the start. Many felt that the paddock and surrounding buildings would collapse at any moment
8. Hockenheimring
The Hockenheimring was originally built in 1932, but has undergone copious amounts of change since then. While many older F1 fans reminisce about the old near 7-kilometre racetrack used between 1992 and 2001, the shortened version used from 2002 onwards is arguably better for racing.
Pros:
Turns 2 and 6 are hard braking zones, perfect for any dives up the inside for position
The 4, 5, 6 turn complex is basically one curved flat-out section and sees many overtakes
The stadium section which makes up the final sector is always packed with fans, providing a rapturous atmosphere year on year
The track is located within dense, picturesque forest
Cons:
Not a fault of the circuit, but Hockenheim has never managed to generate any profits whatsoever. This was a large part of the reason why it was removed from the calendar after the 2019 edition
7. Interlagos Circuit
Also known as the Autódromo José Carlos Pace, Interlagos has produced some of the most memorable and breath-taking races in recent times. Take the season finale in 2008 for example, where Lewis Hamilton snatched the Drivers' Championship from the hands of Felipe Massa at the final corner of the final lap! Or 2012, where Sebastian Vettel charged through the field after a first lap spin to retain the drivers' crown. This circuit in Brazil always turns out a wonderful race.
Pros:
A fervent crowd of Brazilians is always on full show in the grandstands. They're almost as loud as the cars themselves!
The anticlockwise direction of travel is physically demanding for the drivers
Cons:
The overtaking areas are pretty predictable. 90% of the time it is turn 1 and turn 4
6. Baku City Circuit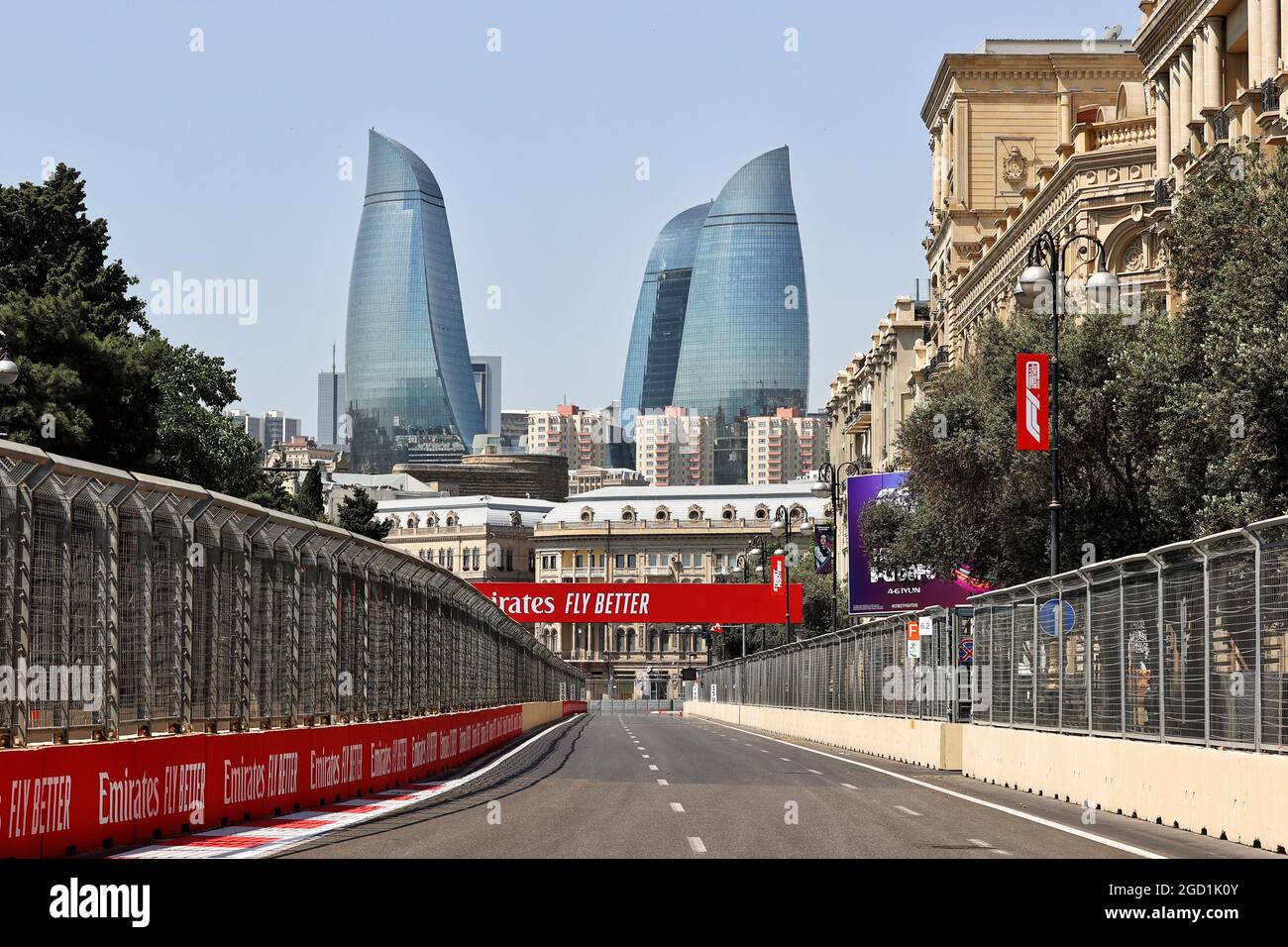 Here is the newest racetrack on this list. When it was first added to the calendar back in 2016, it was labelled as the "European Grand Prix". Given that Azerbaijan straddles both Europe and Asia, this had a lot of people scratching their heads. However, there is certainly no doubt that Baku is one of the best tracks that F1 has raced at.
Pros:
Beautiful location for a circuit, snaking around the old parts of the city and the modern skyscrapers towering in the background
An extremely long 2.2km straight. Speeds well in excess of 200 miles per hour (~322kph) are reached here
The narrow streets make for a demanding, adrenaline-filled race for the drivers
Cons:
Baku is definitely a dangerous racetrack. There is little margin for error with a complete lack of run-off areas. Even a rogue drain cover has damaged cars on race weekends!
For more updates on the website and extra info, follow our Instagram @thef1scoop, Facebook @FOne Scoop and Twitter @F1 Scoop.