Here is the much anticipated second part to the best circuits to host a Formula 1 race in recent times. What do you think will be in the top 5? Read on to find out…
5. Sepang International Circuit
Before this racetrack in Malaysia first hosted the Malaysian Grand Prix back in 1999, the only other place in Asia that F1 had raced at was Japan. The hope of the FIA was to increase their fanbase in Asia, and these hopes were achieved with a huge surge in popularity across South-East Asia.
But fortunes could not last; Sepang was dropped from the calendar due to low ticket sales back in 2017. The circuit itself though was a worldwide favourite, bringing exciting races year on year.
Pros:
The weather is extremely unpredictable, ranging from extreme heat to torrential downpours, sometimes in the space of a single weekend. This has often resulted in mixed up starting grids and differing race strategies, leaving fans guessing right to the final lap
Huge 130,000 capacity grandstands are great for fans watching on
The final 2 straights provide plenty of overtaking opportunities
Cons:
The weather can also be a downside on occasion. Monsoon-like rain led to a premature end to the 2009 Malaysian GP, much to the disappointment of spectators at the event
4. Suzuka International Racing Course
Located amongst green fields and forests in Mie Prefecture, Japan, the Suzuka circuit is perhaps the most well-known racetrack in the whole of Asia. Initially built as a test track for Honda production cars, Suzuka has hosted cars of a much faster calibre since 1987 for the Japanese Grand Prix (apart from 2020-2021 due to the Coronavirus pandemic).
Pros:
The 130R corner pushes both driver and car to the absolute limit. The ability to take this turn flat-out is a marvel of engineering that is impossible to ignore
It has a figure-eight layout, so has an overpass and tunnel. That can only be a good thing, surely?
The 'S' curves tests the downforce and grip capabilities of the cars; as a fan watching on its crazy the speeds that modern F1 vehicles can pull through this sequence of corners
Cons:
There is no denying that Suzuka is fraught with danger. Jules Bianchi tragically lost his life after suffering traumatic head injuries at the 2014 Japanese Grand Prix
The track is pretty narrow, making it difficult to overtake
3. Circuit de Spa-Francorchamps
Spa has been the home of the Belgian Grand Prix periodically since the inter-war years. Apart from a brief hiatus between 1970 and 1983, a Grand Prix has been held at this beautiful track. If you ask all the drivers on the current grid what their favourite track is, I'm sure quite a few of them will say Spa-Francorchamps. There's many reasons why it has been a mainstay on the calendar for such a long time.
Pros:
Eau-Rouge and Raidillon are some of the most recognisable corners in all of motorsport. A real tricky section in the slippery cigar-shaped machines of the sixties, it can be taken at full throttle in the dry with the aerodynamic beasts of today. The uphill nature of the complex is a real eye-pleaser, as you can see from the photo above
The track is situated in the stunning, dense Ardennes forest. The intense fighting that once took place in World War 2 has been substituted for altogether less deadly battles on the racetrack
There is over 100 metres between the lowest and highest points on the track. The circuit undulates up and down, which is exhilarating for F1 pilots and spectators alike
Cons:
It's certainly not the best circuit for overtakes. This is because it is made primarily of medium-speed corners which are notoriously difficult to stay wheel-to-wheel on
The weather is miserable a lot of the time. Not ideal unless you like to sit for hours in the rain
2. Autodromo Nazionale di Monza
The joint longest-standing F1 racetrack (along with Silverstone), the so-called "Temple of Speed" has been in every Formula 1 season since its nascence in 1950 except one time in 1980 (safety was deemed inadequate). For many fans, Formula 1 would simply not be the same if Monza was to be excluded from the season calendar.
Pros:
It's a real high-speed thrill ride; it has teh highest average speed of any track on this year's calendar. Especially with the help of DRS, this means that overtakes are commonplace at Monza
Ferrari fans, known as "Tifosi", pack the grandstands without fail. The vibes are infectious, hence their nickname being Italian for the disease typhus!
Cons:
The race is admittedly not very interesting for the drivers. Sure, they might overtake quite a few rivals but a lot of the time is spent driving in a straight line and not much fighting for position takes place
1. Yoshi Circuit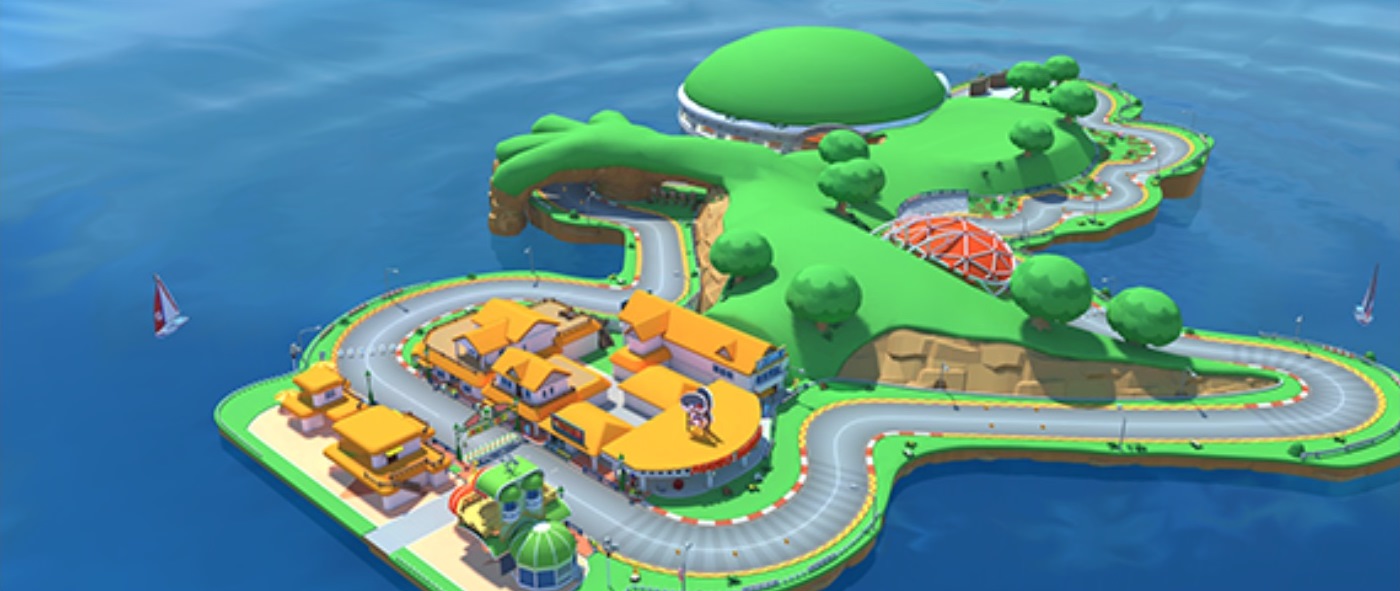 Did you know this track is actually in the shape of the cute Nintendo character? Neither did I. Anyway, onto the real #1…
1. Istanbul Park
I have a feeling many of you will be surprised to see this track on this list at all, let alone at the top spot! To be fair, the Turkish Grand Prix at Istanbul Park has only taken place a grand total of 9 times, and is not in the 2022 calendar. But many Formula 1 followers have been calling for its permanent return even before its short filling in the 2020 and 2021 seasons. But why?
Pros:
The famous turn 8, nicknamed the "Diabolica" for its resemblance to Monza's Parabolica corner, produces the highest sustained G-forces in an F1 car anywhere
It is Bernie Ecclestone's favourite track. So of course its going to be number 1 (he bribed me)
Very hilly with lots of ups and downs (Lando Norris would love this track too!)
Cons:
None really. I genuinely can't think of a single fault with Istanbul. Let me know if you have any grievances with this racetrack
For more updates on the website and extra info, follow our Instagram @thef1scoop, Facebook @FOne Scoop and Twitter @F1 Scoop.