The first race of the 2022 campaign is just a single day away. Yes, you heard that right. ONE. MORE. DAY! I don't think I've ever been more excited for the start of a season, mainly because of the new car regulations. We really have not the faintest clue as to who's going to be fastest.
It's honestly felt like an eternity since THAT scandalous race in Abu Dhabi. While that kept our tongues wagging and our minds engaged for several months, we now await the advent of a new calendar year to wash the bitter taste away. Before the Bahrain GP gets underway, I feel I must divulge my personal opinion about how 2022 will pan out. From a Formula 1 standpoint, of course.
How Close Will The Championship Be?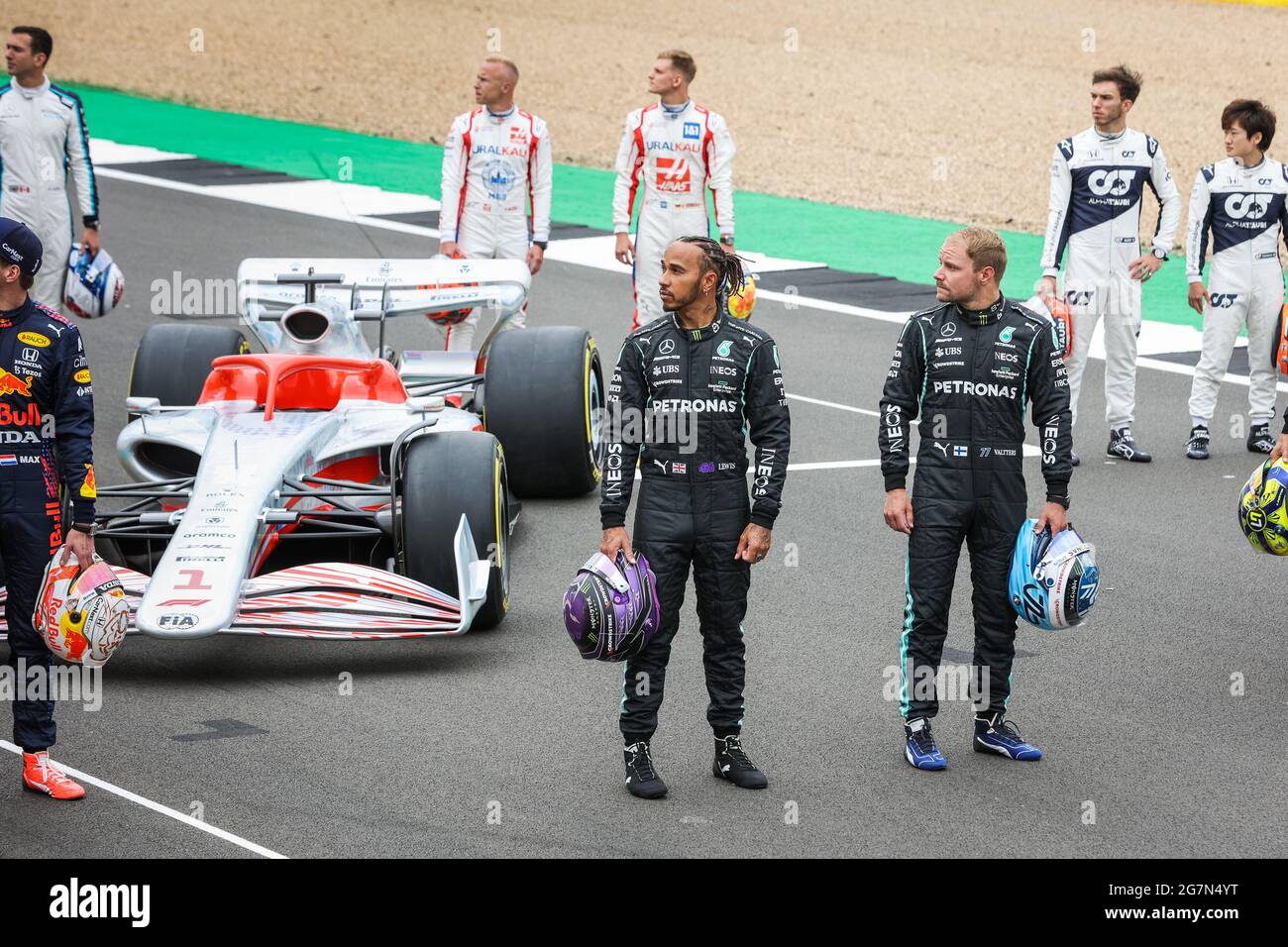 In short, very. Much like in 2009 when the last major rule changes occurred, I expect to see one group of teams to dominate the first half of the calendar. Think Brawn and Toyota with their crazy double diffuser concept. I then expect another set of teams to take over the mantle for the second half of the season, much like Red Bull did with Sebastian Vettel and Mark Webber.
It might be the likes of Red Bull and Ferrari butting heads in the first few races and exchanging wins, while Mercedes and McLaren quietly perform various upgrades on their car and play catch up in the standings for the rest of the season.
While it is sincerely too early to say, I have a good feeling that 2022 will bring at least a 3-way fight in the constructors' between Merc, Red Bull and Ferrari. Maybe all six of their drivers will be duking it out in the drivers' championship as well. Will 2022 be the new 2010 in terms of competitiveness? We'll just have to wait and see…
Who Will Win The Drivers' Crown?
With the new regs, it will all be about who can adapt to the vastly different driving style the quickest. In the same vein, any driver who can bag a few wins and podiums early on in the year will put themselves in great stead of winning the entire thing. Obviously, they will also need a rapid vehicle to maximise their potential, which as I've already mentioned have been Ferrari and Red Bull so far in testing.
Considering all of this, I'm going to go for Carlos Sainz Jr. He has shown in the past his great ability to adapt to various teams and driving dynamics in a short period of time. For example, when he moved from Toro Rosso to Renault part-way through the 2017 season and beat Charles Leclerc on points in 2021 despite it being his first season with the Scuderia.
And of course, Sainz Jr. is a super talented driver, possibly at the peak of his abilities in his 8th year in F1. I'm rooting for you, Smooth Operator.
And The Constructors'?
In my irrefutably humble opinion (?), the Constructors' Championship will go to Ferrari in 2022. In testing, they barely had any issues with their car and regularly placed in the top few rows of the timing sheets. They have a pair of consistent top performers in the shape of Sainz and Leclerc, who have a great team dynamic. They will push each other to the limit and I don't envision the two of them quarrelling all too much over the season.
In FP1, they were second and third on the slower medium tyre. FP2 garnered the same two spots. While they may not score wins on the regular, I think they will finish high in all of the races to snatch the constructors' crown come the end of the campaign. I say Mercedes have had enough of the glory, once and for all.
Which Team Will See The Largest Improvement?
I'm going to say Haas. Going off testing results alone is obviously not the most reliable way to gauge a team's comparative performance, but that's all we've gotten at the moment. Nevertheless, I am very confident in saying that the American outfit will at least not be at the foot of the standings this time round.
Kevin Magnussen, who replaced Nikita Mazepin before the start of the first round, set the absolute fastest time on the second day of testing at Bahrain. This is despite a lack of seat time and preparation compared to the rest of the field. This merely serves as a testament to the raw power of the Haas package for 2022. Hopefully the team will be able to last the full season financially, after their main sponsor pulled out.
Which Team Will Suffer The Biggest Slump?
This is a tough one, but for me it's got to be McLaren. Again, there isn't much to go on as qualifying hasn't even happened yet as I write this. But the team from Woking have had more than their fair share of problems, and we haven't even gone racing yet!
They have had several reliability issues in testing, most notably an overheating set of front brakes. These have apparently been fixed, but that's not the only difficulty they are facing. Daniel Ricciardo has been complaining of a general lack of grip, saying that he continues "to struggle a bit more and lock a wheel here or there". Clearly, there are a few handling niggles which need to be ironed out.
Ricciardo and his teammate Lando Norris were 17th and 16th respectively in FP1. FP2 wasn't a whole lot better for McLaren, as a water leak for Danny Ric curtailed his running and he could only manage P18. It's just practice, but this is well outside points-scoring range. Let's cross our fingers and hope we don't see a repeat of the 2015 dark ages for McLaren.
Predicted 2022 Drivers' Standings
| | | | |
| --- | --- | --- | --- |
| 1 | Carlos Sainz Jr. | 11 | Esteban Ocon |
| 2 | Max Verstappen | 12 | Fernando Alonso |
| 3 | Charles Leclerc | 13 | Yuki Tsunoda |
| 4 | Lewis Hamilton | 14 | Kevin Magnussen |
| 5 | George Russell | 15 | Sebastian Vettel |
| 6 | Daniel Ricciardo | 16 | Alexander Albon |
| 7 | Sergio Perez | 17 | Mick Schumacher |
| 8 | Lando Norris | 18 | Lance Stroll |
| 9 | Pierre Gasly | 19 | Nicholas Latifi |
| 10 | Valtteri Bottas | 20 | Guanyu Zhou |
Predicted 2022 Constructors' Standings
| | | | |
| --- | --- | --- | --- |
| 1 | Ferrari | 6 | Alpine |
| 2 | Red Bull | 7 | Alfa Romeo |
| 3 | Mercedes | 8 | Haas |
| 4 | McLaren | 9 | Aston Martin |
| 5 | Alpha Tauri | 10 | Williams |