With the start of the 2022 season hot on the horizon and the release of the fourth instalment of Netflix's Drive to Survive series bringing in more fans of F1, it would be a good idea to choose a team to support. While not strictly necessary, it adds a sense of hope and excitement while watching each of the races. Hopefully once you've read this article, you would have a better idea of what to expect from each team. Let's get into it!
Just to clarify, we are not going to include supporters of the car brands as a factor in this article. We are going to look at this from a racing team standpoint only.
Haas
It is safe to say that expectations are non-existent for Haas. The American team suffered a pointless season both literally and figuratively in 2021, so a sudden jump up the field is not anticipated.
However, the only way is up for Haas. Since the bar has been set so low, any points will be seen as a huge win for both the team and their fans. So if you're hoping to see improvement and would be over the moon with a handful of mid-pack finishes, Haas may be the one for you.
Furthermore, being the only outfit from the USA means Haas has a decently large following from its home country. So it's a safe bet to jump on the bandwagon with the rest of your US compatriots. Just don't expect to see Mick Schumacher or his soon TBA teammate (RIP Mazepin) on the podium in 2022.
Alfa Romeo
F1 fans from Italy have three teams to choose from with Italian heritage. But with the vast majority raving mad for Ferrari, that leaves few for the much less competitive Alfa Romeo team.
Opinions vary but personally I'm a fan of the flashy rim covers on the C42. The livery is also proper eye candy (it looks like a candy bar!). So if you want to be able to notice your favourite racing team from miles away then Alfa may be the way to go.
While not as slow as Haas were, Alfa were rooted to the back few spots on the grid at most of the GPs in 2021. Despite having an all-new drive line-up this time round, we are unlikely to see a major change in Alfa's fortunes.
But who knows? No one expected Brawn GP to take the crown in 2009 after Honda's awful 2008 season! If you become an Alfa fan, the start of the season is going to be the most exciting. Will you be near the back of the field again? Or will you surge up the field alongside the Mercs and Red Bulls?
Williams
Williams haven't gained a whole lot of followers in recent years. Their most recent victory was way back in 2012, and the last few years have been an almighty struggle just to get points.
Those who have stuck with Frank Williams' creation have done so because they are patiently awaiting the return of a once great Formula 1 team, capable of amassing world titles with ease. Like Julius Caesar crossing the Rubicon to reclaim the Roman Empire, if you are a Williams fan you will be willing to be in it for the long haul until the team returns to its former glory.
The outfit has been on an upwards trajectory since their worst ever season in 2019. Therefore, the mood is swinging to a more upbeat one for supporters of Williams already.
Some people choose to support a team based on their drivers. Both Nicholas Latifi and Alexander Albon are extremely friendly and likeable characters, so you will have no trouble cheering them on from the grandstands or in front of the TV.
Aston Martin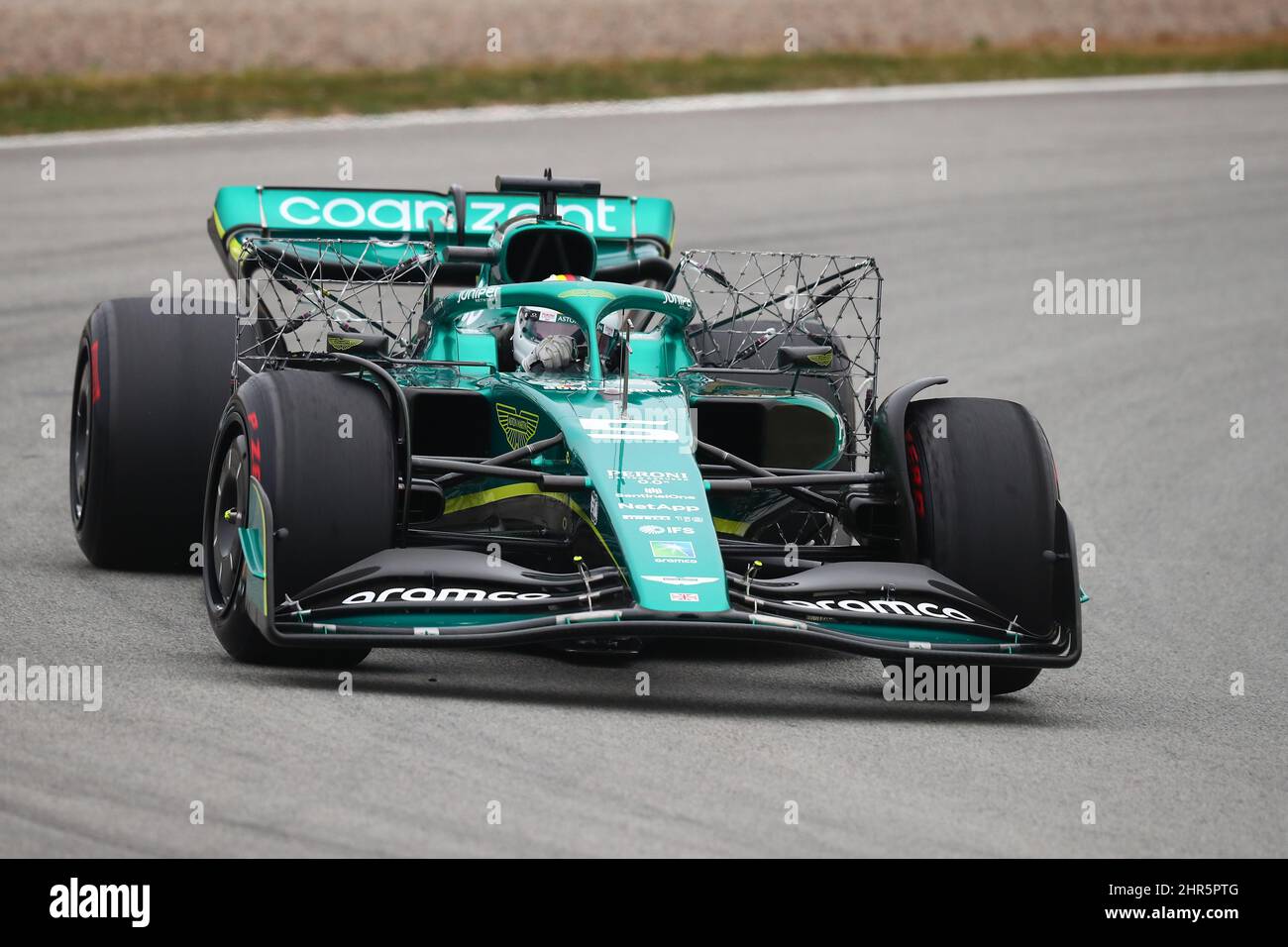 Racing Point was changed to Aston Martin for the 2021 campaign after one of the drivers' fathers, Lawrence Stroll, bought a majority stake in both the team and the car brand itself. Since then he has poured a generous amount of money into the endeavour, so you can be left in no doubt that Aston Martin will continue to improve in the coming years.
Also, everyone loves one of the team's drivers, Sebastian Vettel. The four-time world champion is a very bright and entertaining individual who cares about his fans and the team he works for a lot. As an Aston Martin fan he will be sure to give you his full, undivided attention if you are lucky enough to attend an F1 meet-and-greet.
A warm, friendly atmosphere awaits you in the sphere of Aston Martin fans. With a lot of new supporters, the expectation and excitement surrounding the team will definitely stir the fervent passion within.
Alpine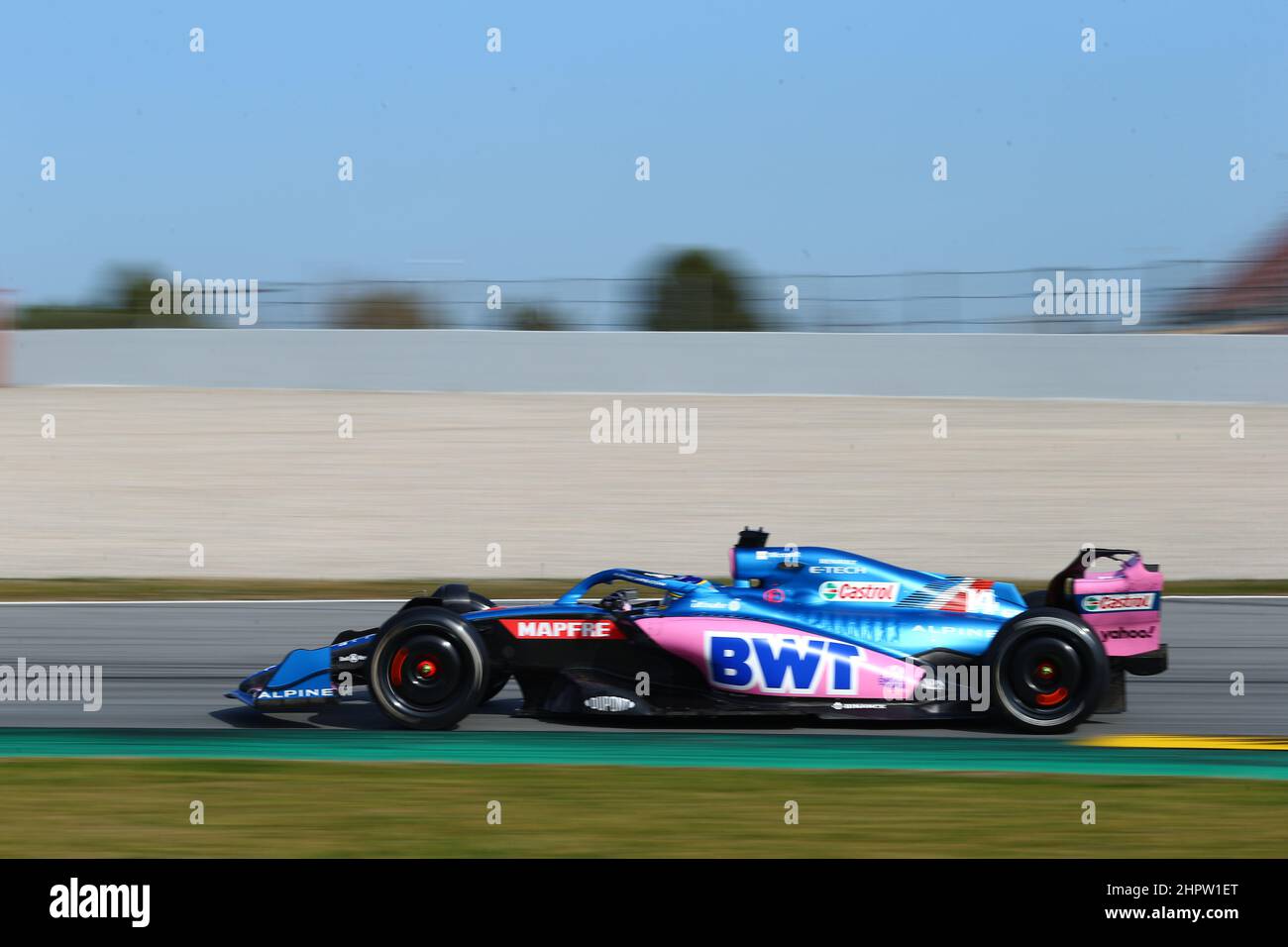 If you are French then this may be an obvious choice. France haven't had a real representative team since Ligier left the sport at the end of 1996. You also have Esteban Ocon behind the wheel. A French driver in a French car. What's not to like?
Don't forget about Alpine's other pilot though. Fernando Alonso is a thoroughly accomplished and experienced racer who boasts some of the best race craft in the history of all motorsport.
With a pair of brilliant drivers, as a fan you may be in for a few surprise podiums or even wins if the team shows the same kind of comparative performance as it did in 2021. Also, support Alpine if you want to see Fernando's "El Plan" come to fruition!
Alpha Tauri
The second of three Italian teams competing in 2022, Alpha Tauri is the junior team of Red Bull. Nevertheless, the outfit based in Monza has a huge following in and of itself.
This is mostly thanks to the heroic antics of Pierre Gasly, who is now on his third consecutive season with the team. He managed a faintly believable win at the 2020 Italian Grand Prix, and continues to put in incredible performances right in the mix with supposedly much stronger teams.
Alpha Tauri is also the name given to the fashion brand, so if you like their clothing, you may also decide to support the team as well.
McLaren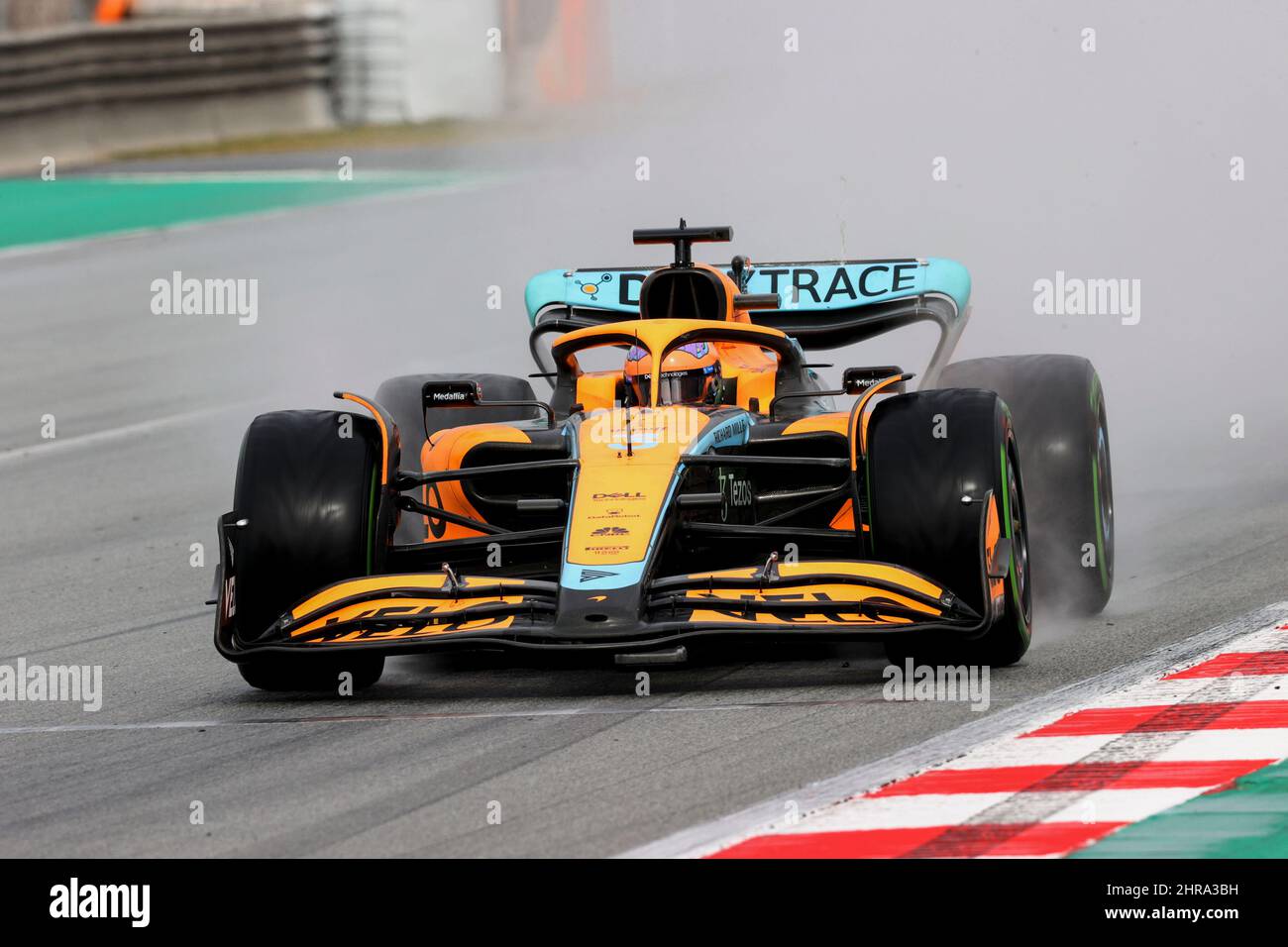 A joyous pair of F1 pilots front this racing team from Woking, but existing supporters of McLaren follow the outfit for far more dignified reasons. McLaren has been in Formula One since 1966, making it the second longest serving team currently in the sport after Ferrari.
With plenty of pedigree and 8 World Constructors' Championships under their belt, McLaren are ravenously clawing their way back up the standings after a worrisome slump in the mid to late 2010s.
Results are certainly getting better, as podiums have been almost a guarantee in the past couple of years. As a fan of the British outfit, hope would be a large factor as you anticipate the return of McLaren to the top of the timing sheets once again.
It's unfair however to ignore Lando Norris and Daniel Ricciardo as a factor in supporting McLaren. Ricciardo has such an infectious personality, and is definitely the most extroverted person in F1 right now. Lando Norris on the other hand is adored all over the world for his humorous comments on radio and press conferences and his immaturity bordering on cuteness sometimes. But this makes him all the more likeable!
Ferrari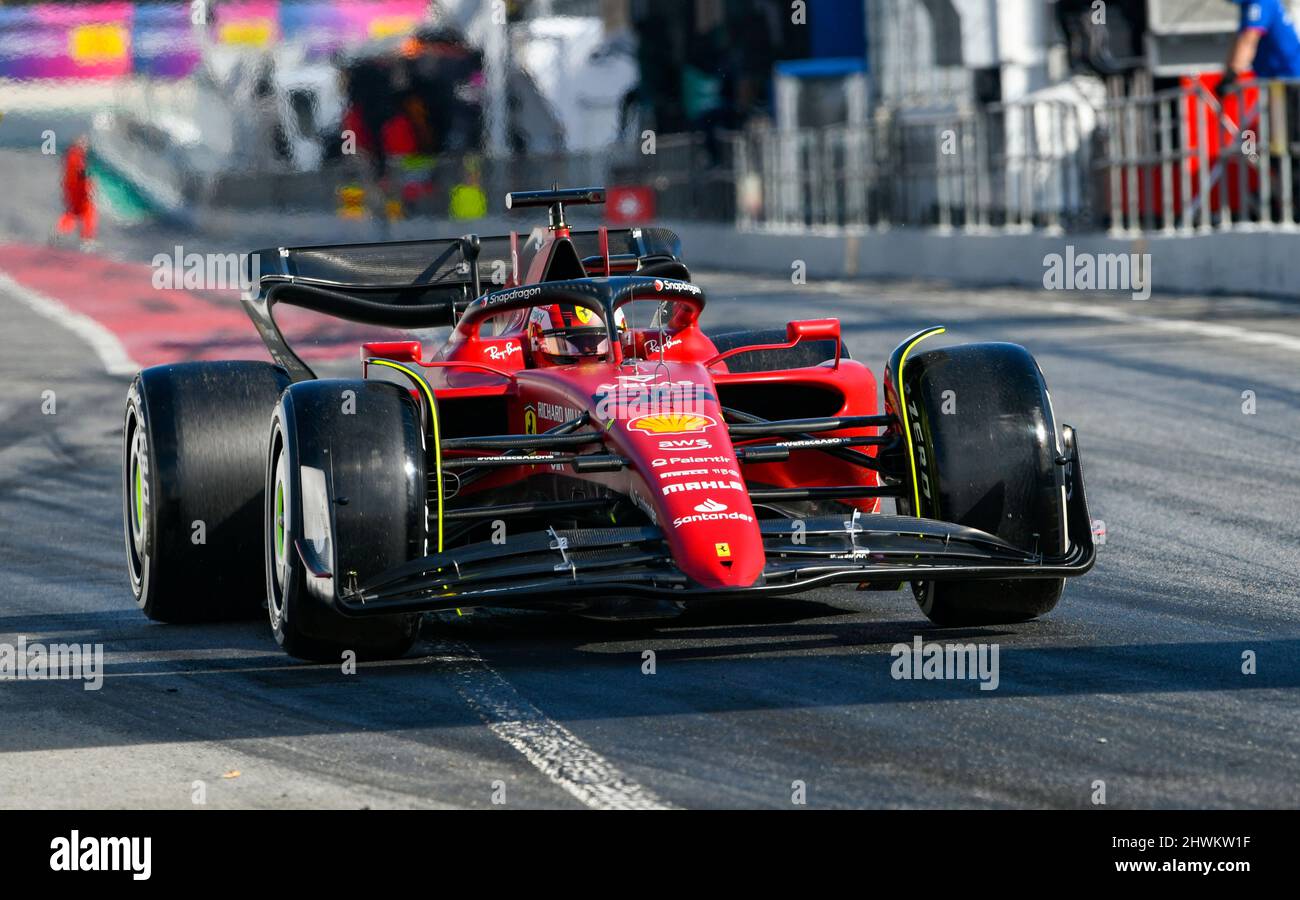 There's a reason why Ferrari fans are known as "Il Tifosi". Just like catching a fatal disease such as typhus means you will carry the affliction to the grave, once you become a supporter of Ferrari you will remain as such till the day you die.
If you decide to become a fan of Ferrari, you will soon be swept up in a sea of red. Existing fans have become embittered in recent times due to the team's failure to beat Mercedes, but their feverish support remains undying. Tifosi will staunchly defend their team and berate any individuals who dare challenge them or their ideologies. You will either find this enthralling or overwhelming.
At the same time, both Ferrari supporters and team itself can turn on their drivers very quickly, which can make for a tense and angry environment. So you better watch out for that.
If you ever get the chance, don some Ferrari merchandise (or anything red) and sit in one of the grandstands filled with Tifosi at the Italian Grand Prix. I'm sure the atmosphere is absolutely surreal!
Red Bull
Max Verstappen is the most recent Drivers' Champion, and he drove a Red Bull. Naturally, one can expect to see a whole new swathe of supporters for the Austrian team in 2022.
Perhaps if you are tired of the dominance of Mercedes and want to watch their demise from a high place, being a Red Bull fan would be a great idea.
But you must be careful picking either Red Bull or Mercedes at this moment in time. The controversy surrounding the championship-deciding Abu Dhabi GP is still fresh in the minds of many and is showing no signs of abating.
So if you do decide to support Red Bull, kindly refrain from proclaiming this fact on social media. Keyboard warriors from all four corners of the world will be coming after you from the moment you mention the name "Verstappen"!
Mercedes
Let's not forget that Mercedes still won the constructors' crown in 2021. It was a record 8th title in succession for the team based in Brackley. If you want to be assured of a solid set of results right at the front end of the pack, you can't go wrong in supporting Merc.
Sir Lewis Hamilton will be hungrier than ever to reclaim the driver title after it was snatched from his grasp at the final race of the campaign. Unless the W13 is a huge disappointment compared to the team's recent efforts, we can expect several wins by Lewis and his fellow Brit George Russell.
In addition to this, Mercedes have this really clinical, German precision feel about them. The way that the team is run and the synergy between drivers and engineers is synonymous with the brand's birthplace. To some, this has an aura of coolness around it.
For more updates on the website and extra info, follow our Instagram @thef1scoop, Facebook @FOne Scoop and Twitter @F1 Scoop.